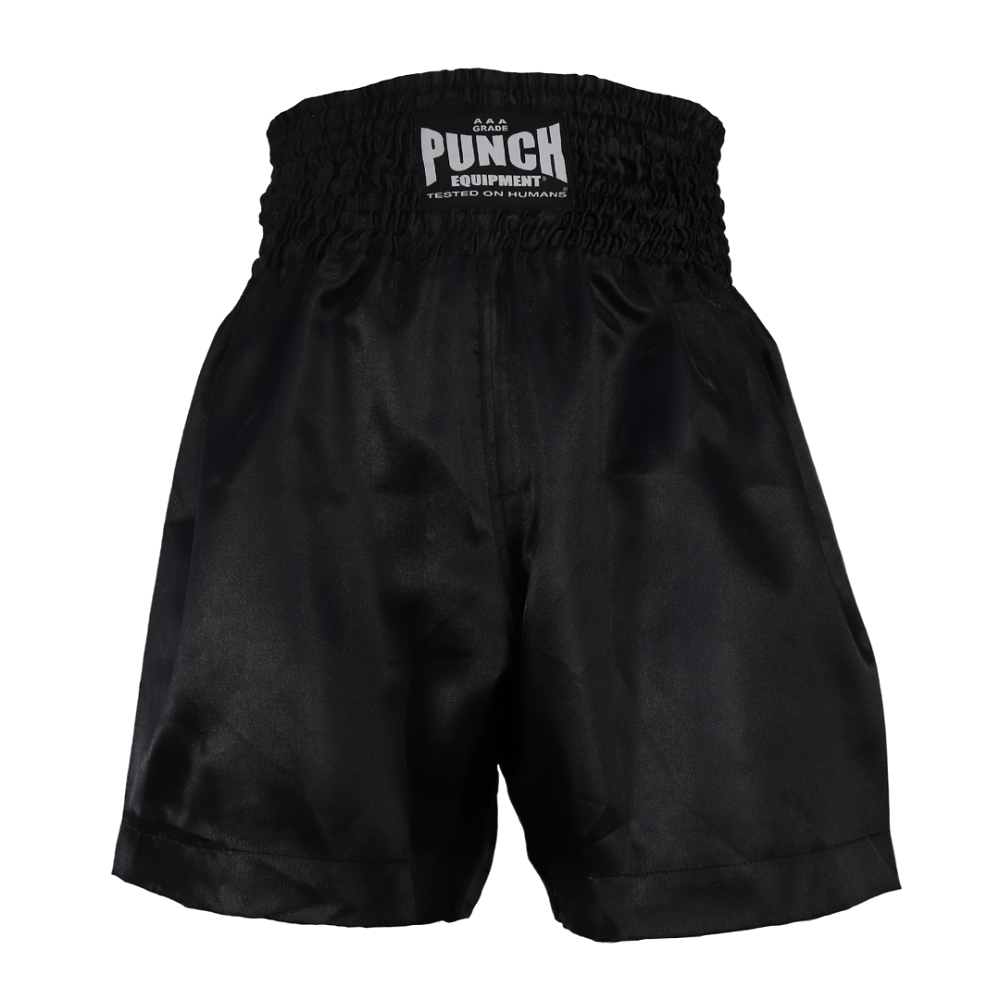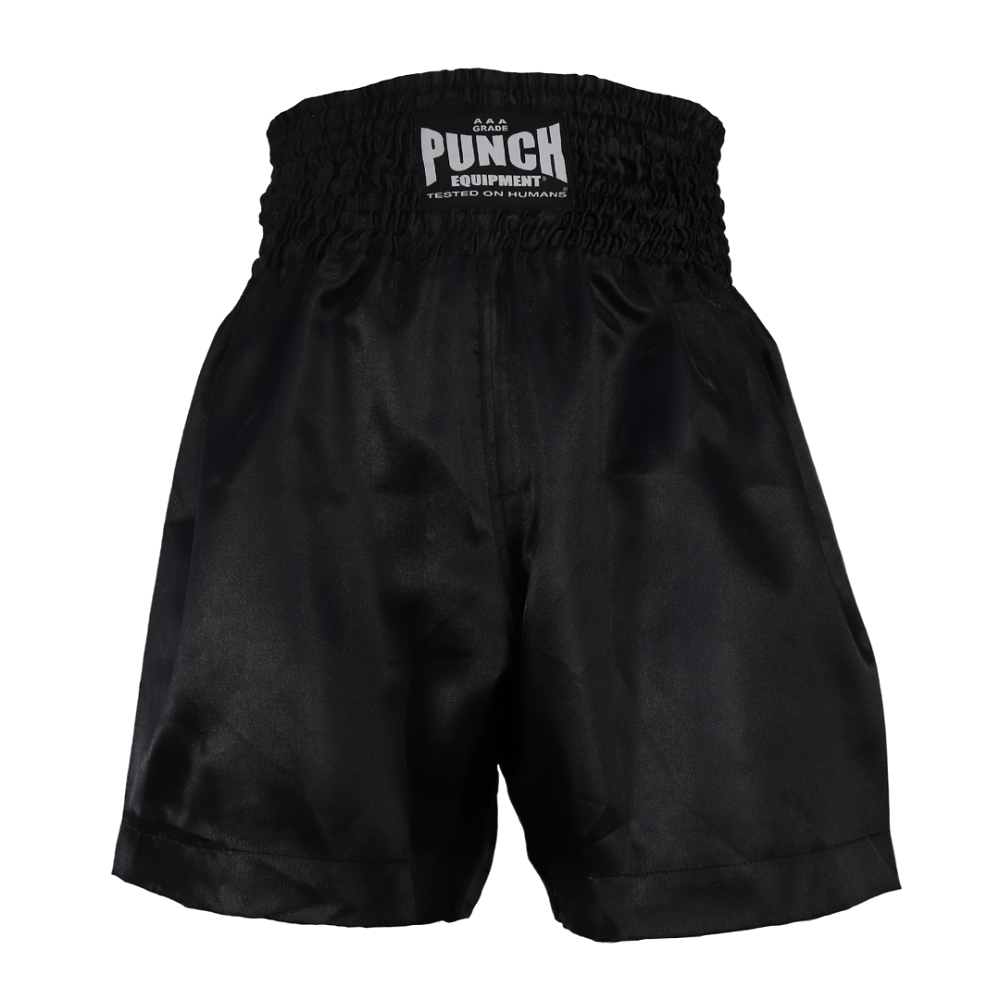 BOXING SHORTS - PRO
PBSH300B03Z
Description

Soft

Stretchable Waist Gausset

Durable

Comfortable

UNISEX Design
Why Choose

Why choose Pro Boxing Shorts?

These Pro Boxing Shorts from Punch Equipment are ideal for boxing training and competition.

Whether you're looking to prepare for fight night or training at the gym, these shorts are incredibly comfortable and lightweight!

Available in Black or White and come in sizes M, L & XL.

If you're in need of some comfy, Satin-feel Boxing Shorts, this is the product for you!

Take a look at their Best Features

Soft
Extra wide elasticised waist
Comfortable
Durable
UNISEX Design
Perfect for Boxing Training or Competition! Grab a pair of Punch Trophy Getters Boxing Shoes online with your Boxing Shorts!
Product Care
Delivery Details

Free shipping Australia Metro for orders over $50 (excluding bulky).

View our Shipping Policy for all shipping information and guidelines.